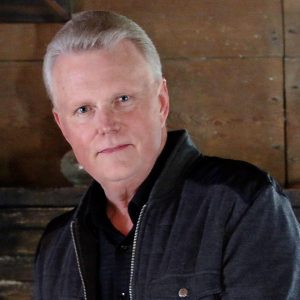 Most who know Bishop Tim Hill are acquainted with the leadership posts to which he has been elected or assigned: pastor, state overseer, International Executive Committee member, Director of World Missions and, currently, General Overseer of the Church of God. But the depth of Tim Hill goes beyond his impressive Church of God resume.
Tim Hill's roots lie deep in the heart of Texas, gospel music, and family. He was born in Levelland, Texas, where his father was a pastor and he was saved at the age of seven. For relaxation, Brother Hill loves the mountains and fishing. His passion for Southern Gospel music began at an early age. He recorded his first song at age 16 and since then has been involved in 23 recording projects and authored more than 150 gospel songs. His accomplished musical career has taken him across the country where he has ministered in song to thousands in concerts and church services. One of his recordings, "He's Still in the Fire," was voted as Song of the Year in 1991 by Christian Voice Magazine. He will tell you his first love in life is Paula, his wife of 37 years. Paula also grew up in Texas where her father was a carpenter and built the Church of God state parsonage in Weatherford. They married in Fort Worth in 1979 two years after Tim received his license and launched his ministry at the age of 17. From 1982–1984, the Hills, now a family of three with the addition of Melinda Marchelle in 1981, pastored in Keller, Texas, and Tim served on the Texas State Youth Board. In 1986, he accepted his first state-level appointment from the Church of God when the Hills moved to Arizona to become the Youth and Christian Education director. On the last day of that year, their second daughter, Brittany Danielle, was born. The third of their three daughters, Tara Lanae, was born four years later in 1990.
Between appointments in his early years of ministry, Tim Hill was a sought-after evangelist. He conducted revivals throughout the United States and various foreign countries. He spoke at youth camps, camp meetings, and convocations. His evangelistic preaching style is still in demand today, as demonstrated by his appearance at numerous camp meetings earlier this summer.